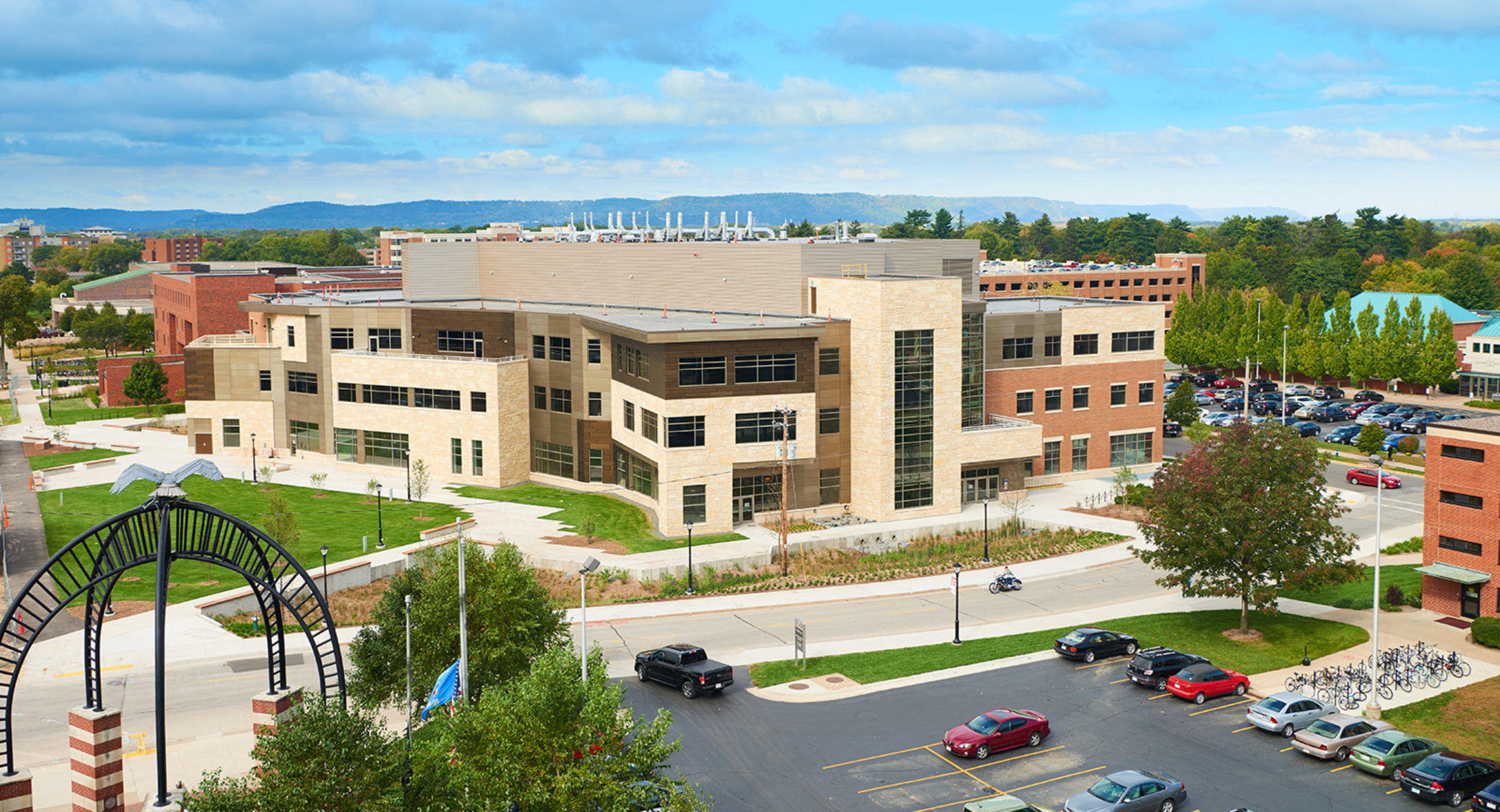 Conference events will be taking place at:
University of Wisconsin - La Crosse (UW-L)
Student Union
521 East Ave North
La Crosse, WI 54601
Phone: 608-785-8888
Email: univcenters@uwlax.edu
Website
General location map below
Building Floor Plans
Workshops
Some UMGEOCON workshops will be conducted using computer labs around the UW-L campus.  Location of those workshops will be posted after they have been assigned and the date for the workshop approaches.
Meals and more
There are a variety of options for grabbing a meal or quick snack in near vicinity of the UW-L Student Union.  They include:
The food court on the main level of the Student Union
Mondo's Deli:   Mon-Fri 7:30 am-8:00 pm
The Grill:   Mon-Fri 10:00 am-2:00 pm
Einstein Bros. Bagels™:   Mon-Thur 7:30 am-9:00 pm
Kitchen Classics:   Mon-Fri 10:00 am-2:00 pm
Sonos Southwest:   Mon-Thur 10:00 am-4:00 pm
Soup and Salad Bar:   Mon-Fri 10:00 am-2:00 pm
Lacrosse Café:   Mon-Fri 10:00 am-2:00 pm
- Numerous local restaurants around the perimeter of the UW-L campus
Parking
There is dedicated FREE event parking in all Residential (R) and Commuter (C) lots of the UW-L campus EXCEPT for C-2 (in use by another event) and the multi-level parking ramp adjoining the Parking Services and Police Station building (closed for maintenance).  Red X's on the map below denote the off-limit parking lots relative to the Student Union.  The closest usable parking lots to the UMGEOCON event site are R-4 and C-12. The closest over-flow parking lots after R-4 and C-12 are C-7 and R-5.  There is no need to place anything in the window of your car. Additional parking information is available by clicking here.