Bryan Meyer, PLS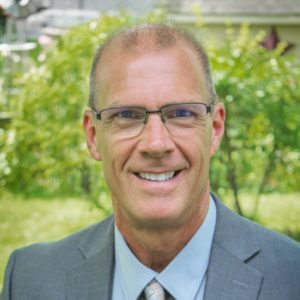 ---
Abstract: Wisconsin/Minnesota State Line - Determining the exact location of the boundaries between states can be a challenge – especially those with water bodies serving as boundaries. One of the boundaries between Minnesota and Wisconsin was established as the main channels of the Mississippi and St. Croix Rivers. Since that line was established nearly 170 years ago, the location of the state boundary has become clouded, creating difficulty and turmoil for entities that need to know exactly where that line is. In this session you will find out how the boundary between Minnesota and Wisconsin came to be, how it got "lost", situations where exact location is needed and how it might be clearly defined and established again.
---
Bio: Bryan has served as La Crosse County (Wisconsin) Surveyor since 2008. He was born and raised in rural Tomah and went to Tomah Public Schools - graduating in 1978. He has been involved in land surveying since 1976 when as a high school student, he went to work as a surveyor assistant for a local land surveying firm, during the summer months. He is a 1980 graduate of Nicolet Area Technical College in Rhinelander Wisconsin receiving an Associate's Degree in Land Surveying. Following graduation, Bryan went back to work for the same Tomah surveying firm and worked there for the next 28½ years. During his private practice career, Bryan performed surveying work in much of western Wisconsin primarily in Monroe, Juneau, Jackson, La Crosse, Trempealeau and Vernon Counties. During his private sector career, he also served as a part-time deputy County Surveyor in Monroe County from 1983 through 1998 and part-time County Surveyor in Juneau County from 1998 through 2008. Bryan is heavily involved in promoting the importance of land surveying in Wisconsin, frequently speaking and doing presentations to state organizations, County boards and committees regarding the importance of the Public Lands Survey System and land surveying in general.  Bryan currently has the honor of serving as President of the Wisconsin County Surveyors Association (WCSA) and is a member of the National Association of County Surveyors.
Bryan has been married to his high school sweetheart and love of his life, Brenda for 37 years and together they have four grown children. They are both waiting (not so patiently) for grandchildren. Bryan's Christian faith is an integral part of who he is and he is actively involved in his church, St. Paul Evangelical Lutheran Church and School in Tomah where he teaches Sunday school and serves as Chairman of the congregation. He also serves on the Planning Commission of the City of Tomah. For fun, Bryan enjoys yoga, working out and participating in the Masters Division of State and National track and field events. He is a medal winner in the Wisconsin Senior Olympics, Badger State Games and the State Games of America.
---
Contact Info:
212 6th Street North
Room 1312
La Crosse, WI 54601
Work: 608-785-9626
---