Be Part of Something Awesome!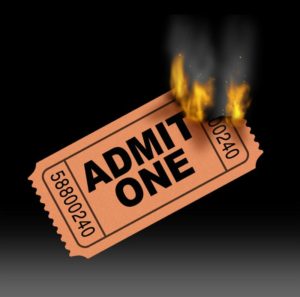 It's Gonna Be a Hot Ticket
Conference planners are anticipating an exceptionally strong demand for conference tickets which are limited to 350 by the physical capacity of the conference spaces. IF YOU WISH TO ATTEND, PLEASE DO NOT DELAY PURCHASING YOUR TICKET!
Registration Is Now Active - See Button Bottom of Page
A great deal of planning has gone into making UMGEOCON an affordable event.
Regular attendee ticket - $195.00
Student rate attendee ticket - $50.00
Included in the ticket price, attendees get:
Reduced rate hotel rooms
Free event parking
1/2 day of workshops at no extra charge
Cross border, cutting-edge presentations and networking
Snack breaks
Wednesday evening vendor reception
Thursday morning continental breakfast
Thursday lunch
Door prizes
Registration Payment Options
To hold down costs, event registration will be by credit card.  If you have business circumstances which require the use of another form of payment, please contact:
Jenni Carlson
jcarlson2@uwlax.edu
608-785-6502
Office of Continuing Education and Extension
Morris Hall 220
1725 State St
La Crosse, WI 54601
Workshops
The UMGEOCON Planning Committee is pleased to also be able to offer free workshop opportunities on the morning of Wednesday, May 23.  Information on 2018 workshops will be posted when it becomes available.
Registration for these unique free workshops is SEPARATE and requires use of a dedicated link which will be posted in this block.
To review the workshops from 2016, click here.
Convince Your Boss You Should Attend
Need some help convincing your boss you should be attending this event?  Find some help below:
Tips on justifying your attendance: 1 page PDF - click here
Justification base letter template: 1 page MS Word Doc - click here
Other Information
Substitutions welcome. Full refund less $25 processing fee two weeks prior to event, no refunds thereafter. Cancellations must be submitted in writing to: conted@uwlax.edu.
Registration implies permission for photos, publicity and inclusion in a participant list, unless UW-L Continuing Education/Extension is notified in writing prior to the program: conted@uwlax.edu.
UMGEOCON Keynotes & Sessions
Use the button below to proceed to event registration.  Please note, since UMGEOCON workshops are free, registration for them is handled separately and will become available at a future date to be announced.
UMGEOCON Workshops
UMGEOCON workshops are free,. Thus, registration for them is handled separately and will become available at a future date to be announced. When this occurs, a button will appear in this block.