---
Abstract: Panel presentation and Q&A session by the IA, MN, and WI DOT. Topics will include benefits of the Continuously Operating Reference Station/Real Time Reference Network Global Navigation Satellite System (CORS/RTRN GNSS) network to the citizens of the states, the future of the network, how to access the network, best practices for network users, and the coordinate system used by the network. The networks consist of permanent GNSS base stations, communications links, and server computers that together calculate corrections and send them to other mobile GNSS receivers in order to acquire real-time survey-quality field positions. Rinex data is also available for post processing positions.
---
Panelists
---
Norman Miller, PLS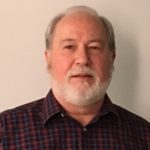 Bio: Norman has been a surveyor with the Iowa Department of Transportation for 44 years and served on the organizing team for the Iowa Real Time Network. He has been Iowa DOT survey manager for the past 12 years. His Office manages and maintains the Iowa Real Time Network.
---
Contact Info:
800 Lincoln Way
Design Office
Ames Iowa 50010
Work: 515-239-1209
---
Nathan Anderson, PLS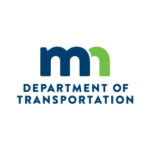 ---
Bio: Nathan Anderson is a Senior Land Surveyor with MnDOT's Office of Land Management Geodetic Unit and has earned a BS in Land Surveying and Mapping Science from St. Cloud State University. Nathan administers the Statewide Continuously Operating Reference System/Real Time Reference Network Global Navigation Satellite System (CORS/RTRN GNSS) activities associated with the operation of the existing and future network, so that all internal and external users' needs are met. He processes, analyzes, and perpetuates CORS station data for submittal to the NGS, MnDOT District Survey Offices, Geodetic database, and other interested parties throughout the nation. Nathan also coordinates, conducts and promotes all aspects of the network for inclusion into the NGS National Spatial Reference System (NSRS). Professional activities include memberships in MSPS and NSPS.
---
Contact Info:
395 John Ireland Blvd.
M.S. 641
St. Paul MN 55155
Work: 651-366-3455
Mobile: 651-366-3455
---
Elliot Smith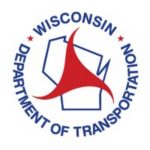 ---
Bio: Elliot P. Smith is a geodetic specialist at WisDOT. He is responsible for WISCORS day-to-day operation including hardware, software and telecommunications. Smith, who holds a bachelor's degree in Geography, joined WISDOT in 2004.
---
Contact Info:
Wisconsin Department of Transportation
Truax Center
Surveying and Mapping
3502 Kinsman Blvd.
Madison, WI 53704
Work: 608-516-6364
---