Jarlath O'Neil-Dunne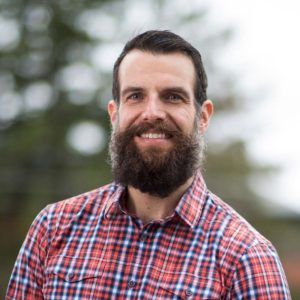 ---
Bio: Jarlath O'Neil-Dunne is the Director of the University of Vermont's (UVM) Spatial Analysis Laboratory, and serves in a joint capacity with the USDA Forest Service Research & Development.   Over the years his research has focused on the application of geospatial technology to a broad range of natural resource related issues such as environmental justice, wildlife habitat mapping, high-elevation forest decline, land cover change detection, community health, and water quality modeling.  Most recently his work has centered on urban ecosystems.  The results of his urban tree canopy assessments have been used by dozens of communities to establish tree canopy goals.  Jarlath is well known for his expertise in object-based image analysis (OBIA) and speaks regularly on a wide range of geospatial related topics at local, regional, and national conferences.  In addition to his research duties Jarlath teaches introductory and advanced courses in geospatial technology.  He also oversees the university Trimble Innovation Program.
Jarlath earned a Bachelor of Science in Forestry from the University of New Hampshire, a Masters of Science in Water Resources from the University of Vermont, and certificates in hyperspectral image exploitation and joint GIS operations from the National Geospatial Intelligence College.  For over a decade he served as an officer in the United States Marine Corps (active & reserve) with tours in East Africa, the Middle East, and East Asia.  During the early stages of Operation Iraqi Freedom he co-directed the Marine Corps' imagery intelligence assets. At UVM he is the faculty/staff advisor for the Veterans Collaborative Organization
Jarlath is the recipient of the Vermont Spatial Data Partnership's 2008 Outstanding Achievement Award, a member of the team recognized with the New York State GIS Partnership Award in 2008, and the US Forest Service Northern Research Station's 2010 award for Excellence in Science and Technology. He is currently serving on the AmericaView Board of Directors.
---